You've see these Tiered Ombré Skirts at Nordstroms of the world – these are Prairie skirts that are slightly flared to very full, with one or more flounces (deep ruffles) or tiers, and are often worn over a ruffled eyelet or lace-trimmed petticoat.
The boho skirt in many ways resembles prairie skirts that were worn during the early 1800s. Prairie skirts were often made of homespun cotton or cotton feed sacks. In those days, feed sacks were highly valued because they were printed in small floral patterns, and prairie women often recycled the feed sacks into blouses and skirts.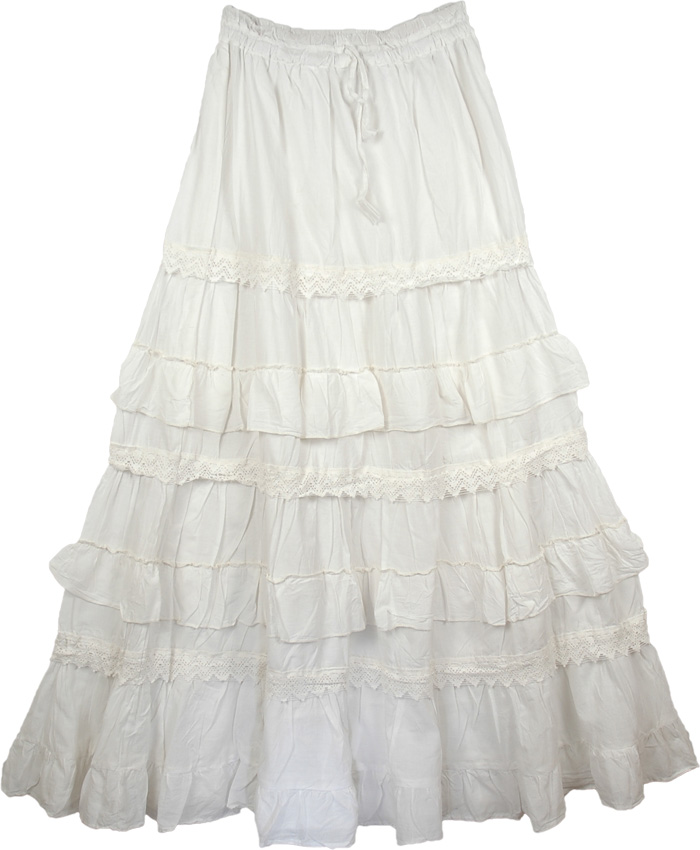 Prairie skirts are so-called after their resemblance to the home-sewn skirts worn by pioneer women in the mid-19th century, which in turn are a simplified version of the flared, ruffled skirts characteristic of high-fashion dresses of the 1820s.

In keeping with their design inspiration, traditional prairie skirts are usually made of "country" fabrics such as denim and flowered calico. Prairie skirts are a staple of women's western wear, and very full prairie skirts are worn for square dancing.
Mid-calf length, button-front denim prairie skirts with a single flounce, worn with a petticoat that was slightly longer than the skirt, became a mainstream fashion in the 1970s and early 1980s.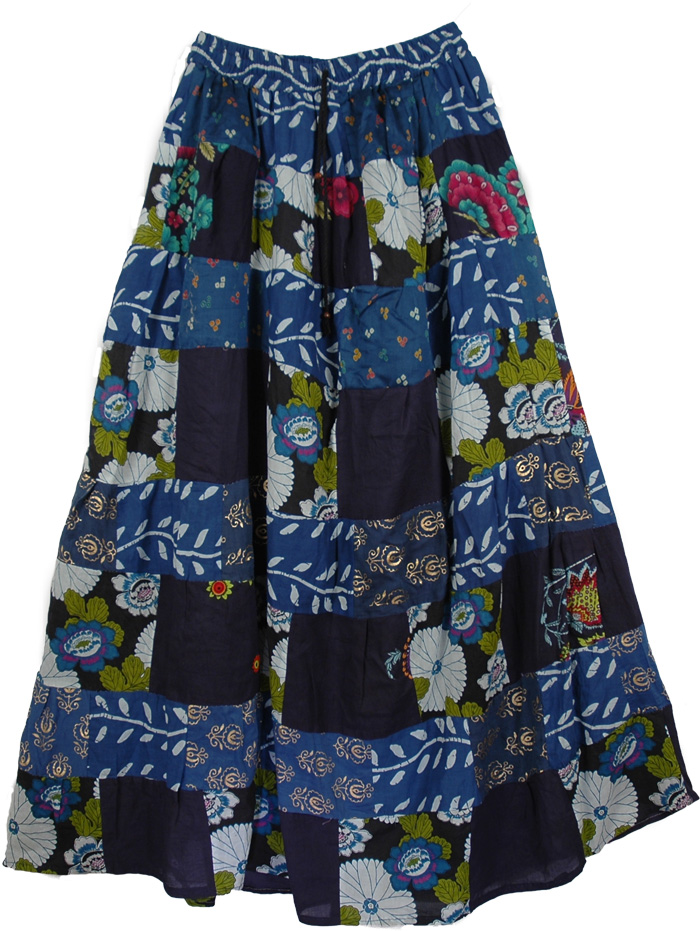 Short, many-tiered prairie skirts of voile, chiffon or other lightweight fabrics were a fashion trend in 2005. Some wear longer-length prairie skirts with a slip or underskirt to preserve modesty.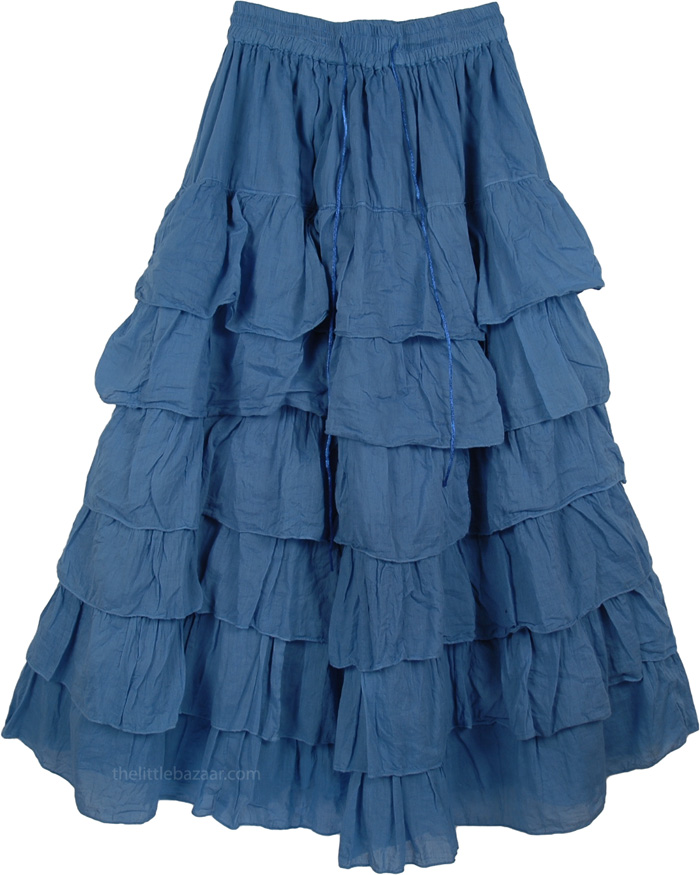 There is a right and a wrong way to wear a prairie skirt, and the key to success has more to do with balancing your line than with any inherent style ability. The key to wearing a prairie skirt successfully is to remember that the skirt design is naturally long and flowing, so the rest of your ensemble should not be that long. Choose a fitted knit shirt or tank top for your upper half, and belt your prairie skirt around your natural waist.
Prairie skirts are not all extra-wide and flowing. You can choose your length as well as your width of prairie skirt, and the new breed of shorter tiered prairie skirts are more figure-skimming and flattering.
Down there, platform sandals are a great choice along with a cloth bohemian bag and a bandanna headband.